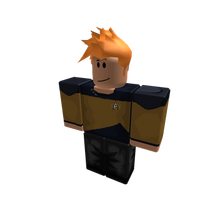 Doctor Golder is one of the various alter-egos of cvscvs2 that he uses during roleplays for starfleet. He uses these alter egos either when his main character dies, or when the roleplay needs someone like the character to further the storyline.
Character
Edit
James Picard Lewis is the chief engineer aboard the Uss Victory-D. His rank is commander, meaning he would assume control of the ship very quickly if things went wrong.
Ad blocker interference detected!
Wikia is a free-to-use site that makes money from advertising. We have a modified experience for viewers using ad blockers

Wikia is not accessible if you've made further modifications. Remove the custom ad blocker rule(s) and the page will load as expected.